Manage your services more efficiently, be it IT, engineering, temporary workforce, flexible workforce, fixed price, service center services,…
The OBMS solution: a platform dedicated to the global management of your contingent workforce (vendor management system)
Your company is looking for new talents and to this end, calls on more and more external resources which are not employed by your organisation but undeniably bring added value. Several questions therefore come to mind: how do you find the right resources? How do you manage your talents on a daily basis, while complying with legislation, in a complex legal context? How do you guarantee perfectly secure comings and goings of your service providers? How can you efficiently buy at the best prices? How do you obtain a reporting adapted to your need?
Sourcing
Request management, budget approval, negociation assistance, order and contract management, legal support
Project Management
Time report monitoring, deliverable monitoring, accounting provisions management, purchase orders, authorisations for payment, invoice validation, quality control
Logistics
Management of entries and exits (access, material, prevention plan…)
Supervision
Operational and strategic indicators, decision-making assistance, provider info…
Discover OBMS in 2 minutes
The OBMS solution's assets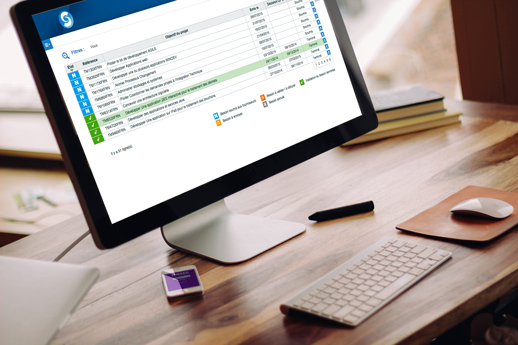 International Platform
Local regulatory constraints taken into account
Multi-language, Multi-currency, Multi-process
Mesurable Financial Gains
Productivity gain of 80% in the back office
Savings and performance increased thanks to the negociation assistance module
Totally modular and integrable
You can select only the modules you are interested in or entirely integrate our solution in your processes
Don't hesitate any longer....
In the context of external resources procurement, you have defined profile grids in order to qualify your business mapping as well as possible.
For each profile, it is good to have a price proposed by each provider. We call this grid the rate grid. For a good grid referencing, whether you resort to flexible workforce, fixed price or temporary work subcontracting, frameworking prices or coefficients is essential.
We have developed and provide on OBMS a methodology derived from the reverse auction methodology, which is appropriate for the management of intellectual services prices. This methodology enables you to manage your grid referencing efficiently, without stress or constraints.
The OPASE Methodology (included in all our OBMS projects)
A classic OBMS project goes through the following steps (the guiding thread always being to take into account the "change management" component):
Phase 1: Project kick-off

Phase 2 : Setting up the solution

Phase 3 : Training of the Project Team

Phase 4 : Analysis of the needs

Phase 5 : OBMS configuration

Phase 6 : User acceptability testing

Phase 7 : Training of the OBMS users

Phase 8 : Implementation and Assistance
Moreover, Opase has developed a very particular methodology and expertise regarding provider integration.
We offer different types of training:
Classroom session
Webinar
One to one
Auditorium
In all cases, we adapt the type of training to the context and audience.
We offer each of our users a functional support. Whether he is a prescriber or a provider, the OBMS user has at his disposal a ticket system which is directly accessible from his platform.
The OBMS Support team answers and closes requests in less than 30 minutes (values observed over the last months).
The rate of purely technical requests is inferior to 2%. This means that we primarily help our users better understand the processes in place.
Thanks to our clients for trusting us…
"The OBMS solution covers all the aspects that are necessary to an efficient and controled supervision of all of our projects requiring contingent workforce"
Eric LASMAN
« The beneficiaries of the implementation of the tool are multiple: the prescribers of services, the buyers responsible for IT purchases, and also the management controllers for budgetary commitment »
Stéphane Smith
«The solution's simplicity of use enabled the technical teams to adapt to it quickly.»
Thierry DUMON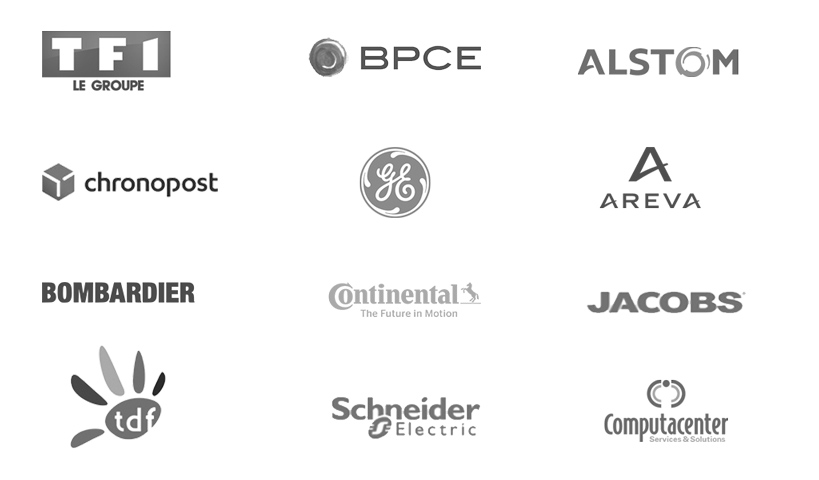 Do you want to learn more?